Indulge in the pinnacle of innovation and power with the latest MacBook Pro M2. Available in 14 and 16-inch models, it boasts the lightning-fast M2 Pro and M2 Max chips. Prepare for a revolution in performance and efficiency, perfectly tailored to meet the demands of professionals. Whether it's handling intricate tasks or unleashing creative prowess, the MacBook Pro M2 series elevates computing to unprecedented levels. Dive into a world where speed, power, and cutting-edge technology converge to redefine your computing experience.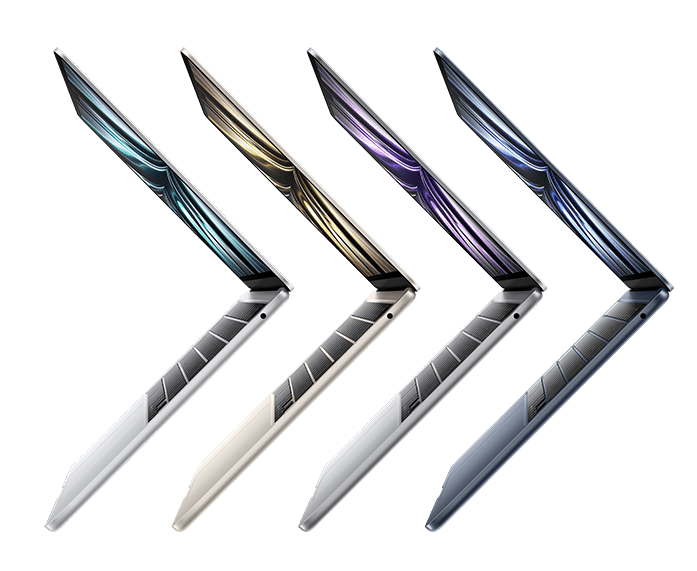 Immerse yourself in the redefined elegance of the MacBook Air, where sleek design meets outstanding functionality. Revel in the expansive, stunning Liquid Retina display that breathes life into every detail. Embrace advanced performance capabilities that seamlessly blend power and efficiency, making everyday tasks effortless. The redesigned MacBook Air promises a transformative experience, marrying sophisticated aesthetics with cutting-edge technology to redefine the standards of lightweight yet powerful computing. It's a union of beauty and function, crafted to elevate your daily endeavors into seamless, delightful experiences.
Indulge in the blend of power and versatility offered by the Mac Mini, now fortified with the advanced M2 chip. Explore its sleek, compact design that seamlessly complements any workspace. Delve into the heightened security features and witness the blazing performance that redefines productivity. The Mac Mini, empowered by the M2, symbolizes a harmonious marriage between innovation and practicality, catering to diverse computing needs with its compact yet mighty presence. Experience the next level of computing prowess that transforms how you work, create, and innovate, all within a stylish, secure, and powerhouse device.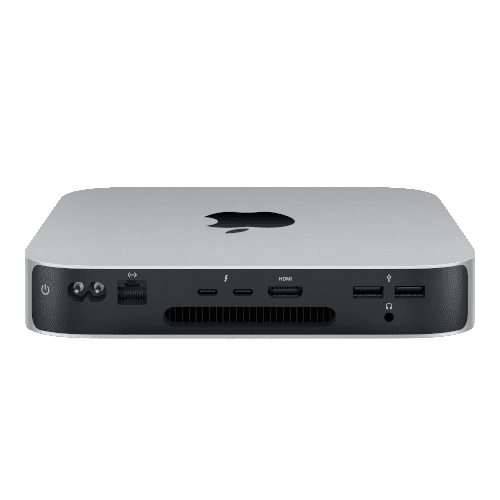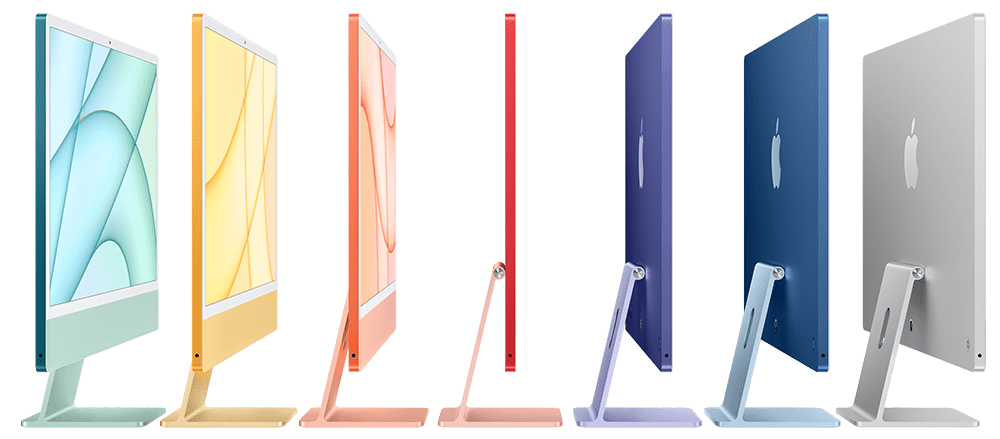 The iMac heralds a vibrant revolution, marrying sleek design with a burst of colors. Powered by the M1 chip, it signifies a creative renaissance and heightened efficiency. Its bold redesign ignites inspiration, blending power with aesthetics. This new iMac range transcends conventional boundaries, amplifying the allure of creativity while fostering productivity. From its striking hues to the cutting-edge M1 chip, it's a testament to Apple's commitment to innovation and style, empowering users with a seamless, immersive experience that invites them to explore, create, and excel in a world of boundless possibilities.