Unleash the extraordinary with the iPad Air – a device that embodies brilliance in every aspect. Its feather-light design makes it effortlessly portable, while the stunning display bursts with brightness, showcasing vivid colors that captivate the senses. Beneath its sleek exterior lies unmatched might, courtesy of the Apple M1 chip. This powerhouse transforms the iPad Air into a high-performance marvel, ensuring seamless multitasking, vibrant graphics, and lightning-fast processing. Elevate your experience with a device that not only looks and feels premium but also packs the punch of cutting-edge technology, setting a new standard for portable excellence.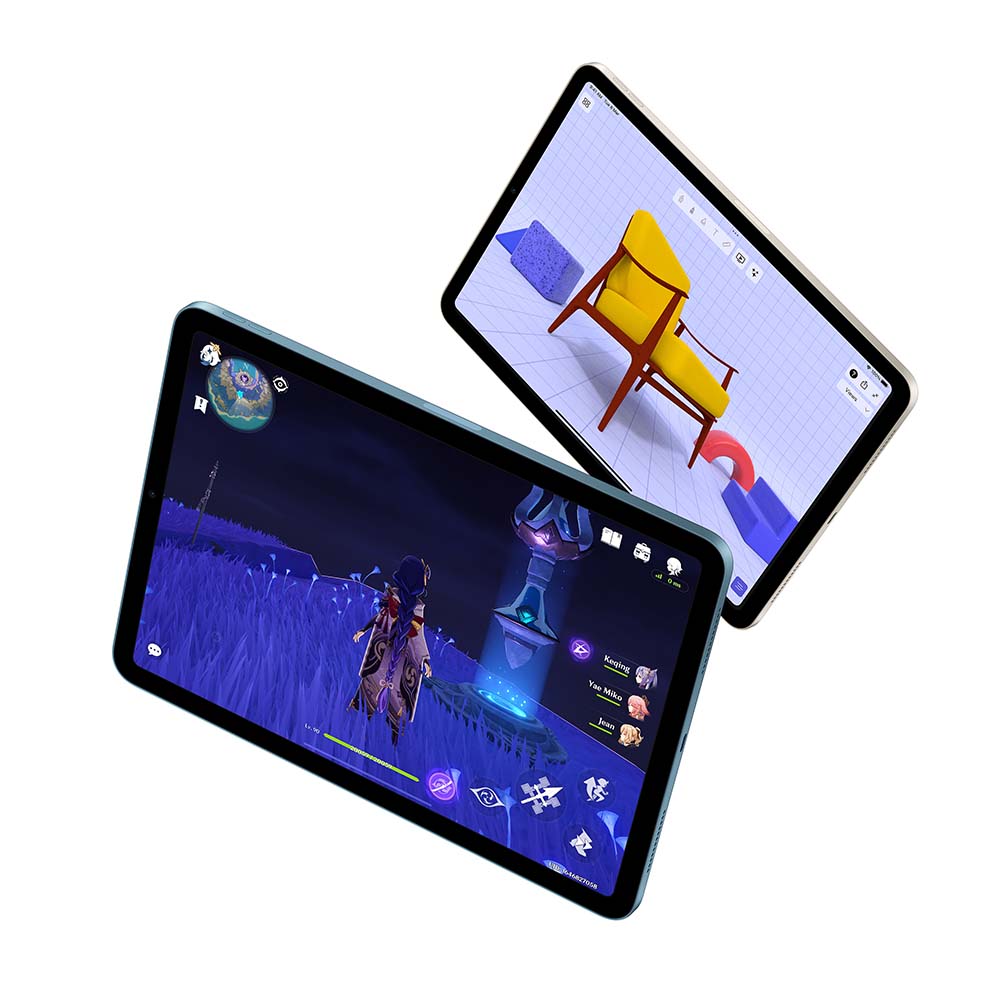 The iPad Air redefines connectivity with its 12MP Ultra Wide front camera enhanced by Center Stage technology. This groundbreaking feature takes video calls to the next level by automatically adjusting the frame to keep you centered, even when you're moving. Enjoy dynamic, immersive conversations that feel natural, whether you're catching up with loved ones or attending remote meetings. With a wider perspective, improved clarity, and intelligent tracking, the iPad Air's camera elevates the way you interact, ensuring you're always at the forefront of every conversation, no matter where you roam within the frame.
Experience unparalleled performance with the revolutionary M1 chip now integrated into the iPad Air. This groundbreaking upgrade hosts an 8-core CPU, delivering a staggering 60 percent boost in speed compared to previous models. Get ready to breeze through tasks effortlessly, whether you're streaming content, editing videos, or tackling demanding apps. The M1 chip's incredible power unleashes a new realm of possibilities, enhancing productivity and unleashing creativity. With its lightning-fast capabilities, the iPad Air ensures a seamless and responsive experience, setting new standards in performance and empowering you to accomplish more than ever before.
Empower your creativity and productivity with the Apple-designed 16-core Neural Engine, a groundbreaking addition to the iPad Air. This cutting-edge technology accelerates machine learning capabilities, enabling the device to perform incredible feats. From image recognition to language processing, this neural powerhouse enhances your iPad experience, facilitating seamless execution of complex tasks. Dive into advanced applications, experience immersive AR experiences, and witness swift processing of demanding tasks. With this Neural Engine, the iPad Air becomes a hub for innovation, enabling you to explore new frontiers and accomplish remarkable feats with ease and efficiency.