The iPad 10 personifies adoration and sparks inspiration, a mesmerizing blend of charm and innovation. Its endearing allure captivates, fostering boundless creativity through a draw-anywhere interface, weaving an enchanting tapestry of magical possibilities.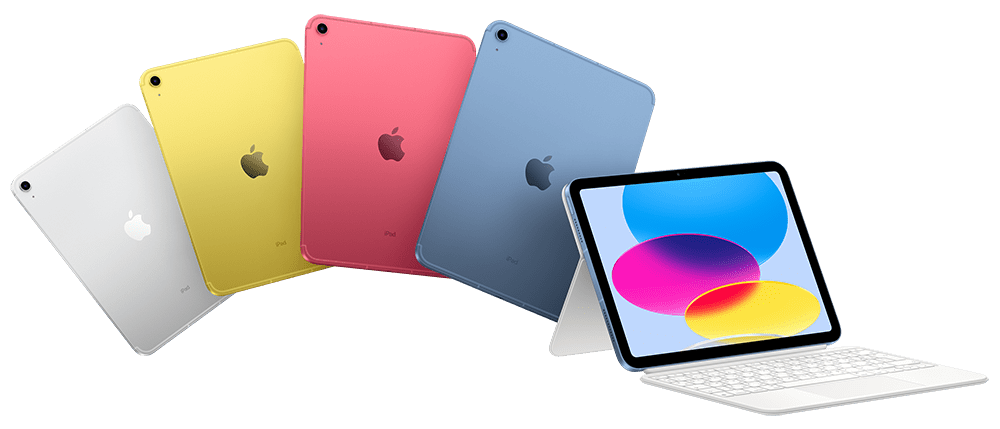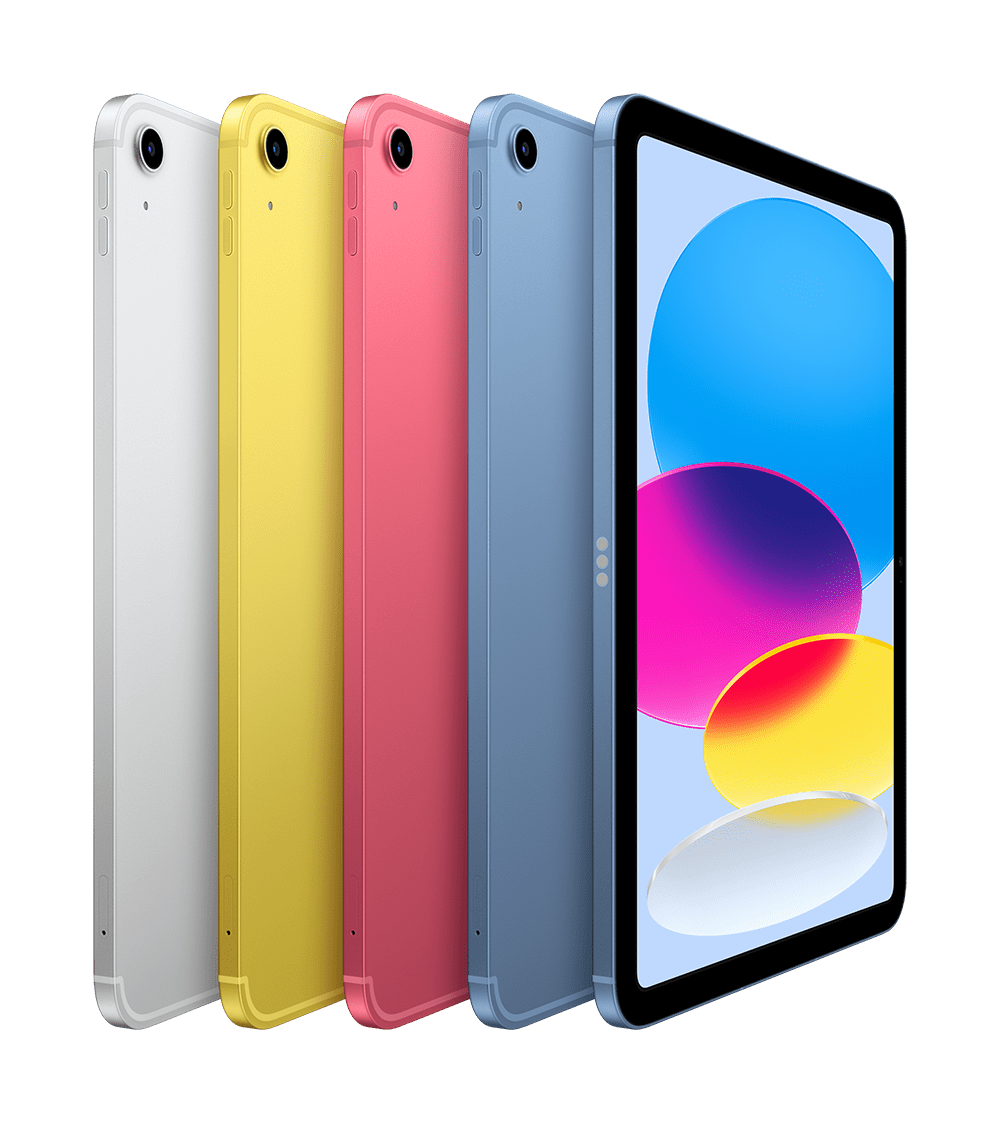 The iPad 10 dazzles with its all-screen brilliance, vibrant hues painting a canvas of possibilities. From jotting down thoughts to seamlessly typing, it's your versatile companion, always ready to accompany you anywhere. Powered by iPadOS, it harmonizes tasks, rendering every action smooth and effortless, making the iPad experience both fluid and intuitive.
Meet the redesigned iPad.
Discover the redesigned marvel—the all-new iPad—a vivid reimagination crafted for enhanced capability, intuitive operation, and boundless enjoyment. Embracing a stunning all-screen design, it promises a heightened experience of creativity and productivity.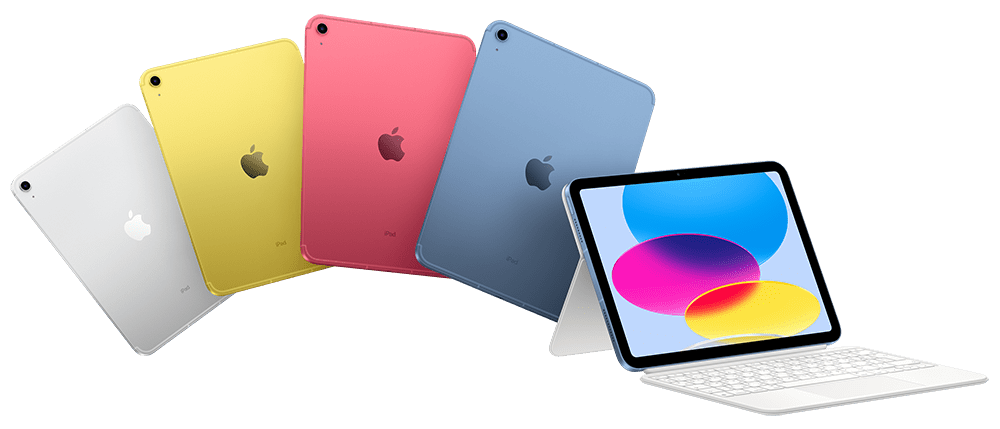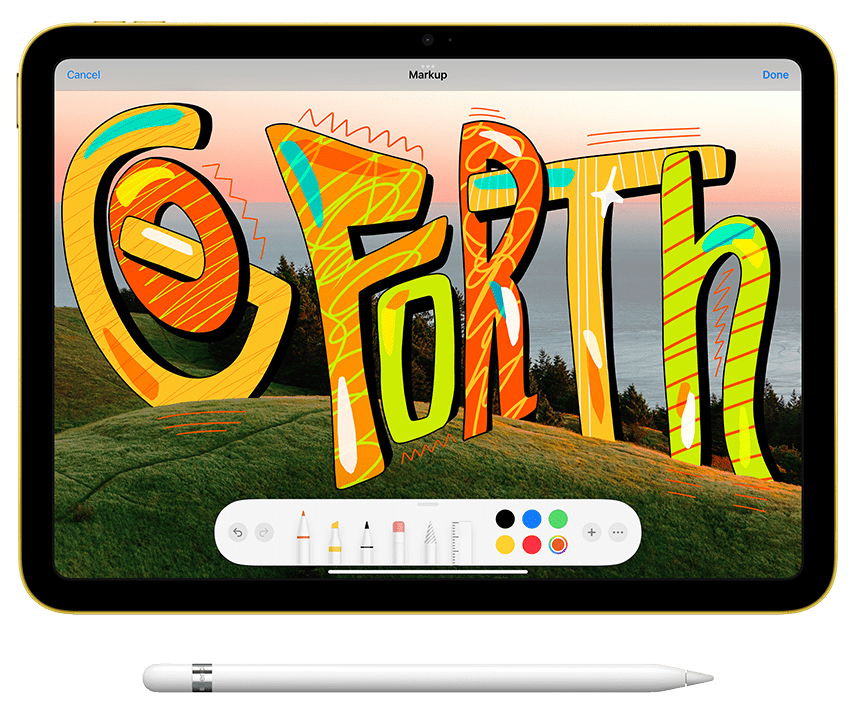 Unleash your creativity—draw, paint, and write with precision using the Apple Pencil. Experience seamless typing, precise navigation with a trackpad, and immersive content consumption through the adaptable Magic Keyboard Folio.
With iPadOS, cohesion reigns supreme, ensuring a seamless, effortless experience. Multitask effortlessly—run apps simultaneously, collaborate on photo edits, and effortlessly access and manage all your essential files.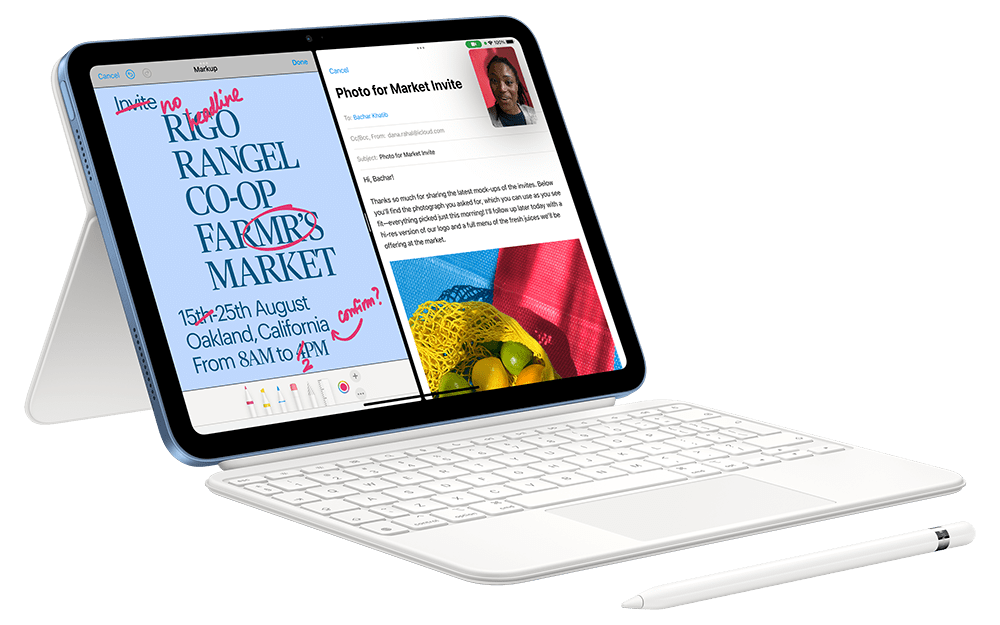 Make quick work of your work.
Efficiency at its peak—accomplish tasks swiftly on the versatile iPad 10. Seamlessly manage notes, collaborate in real-time, and effortlessly navigate between applications. Whether it's crafting presentations or cooking up recipes, the iPad elevates productivity across the board.