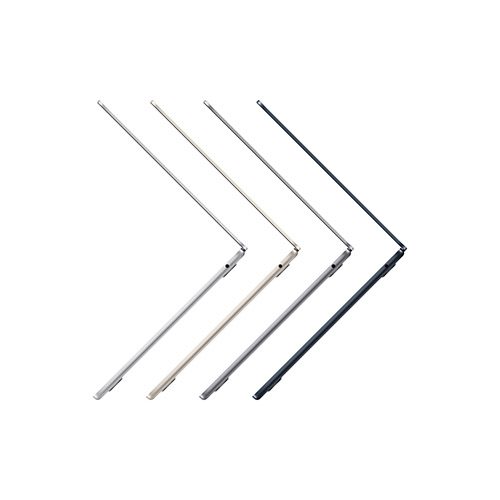 The MacBook Air M2 redefines lightweight computing with uncompromised power. Don't underestimate its slim design; powered by the M2 chip, it ensures high-performance capabilities, making it a portable powerhouse for diverse tasks and on-the-go productivity.
This MacBook is engineered for effortless portability. Redesigned with the cutting-edge M2 chip at its core, it's not just lighter to carry but reimagined to deliver superior performance for seamless mobility and productivity.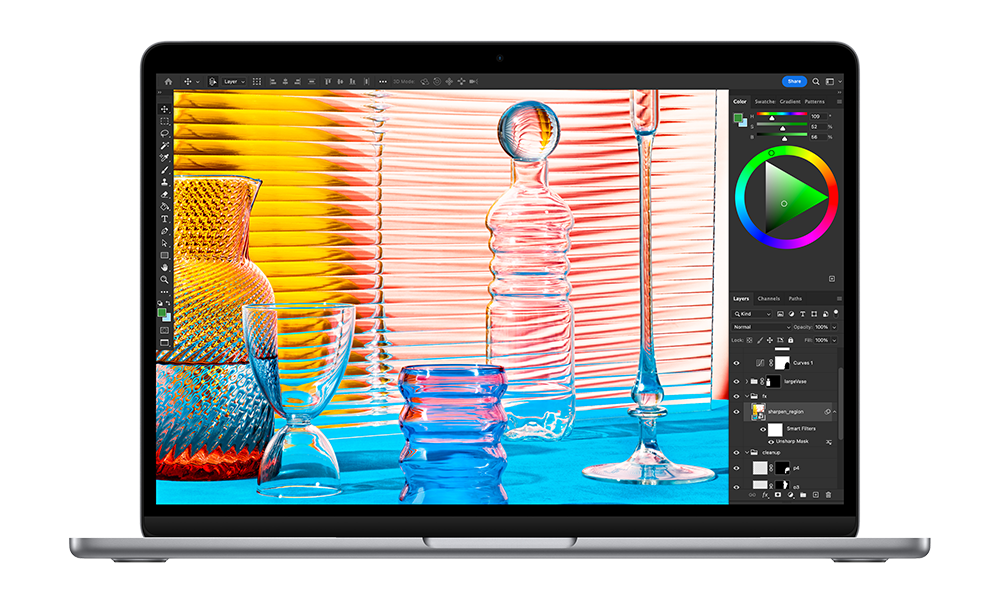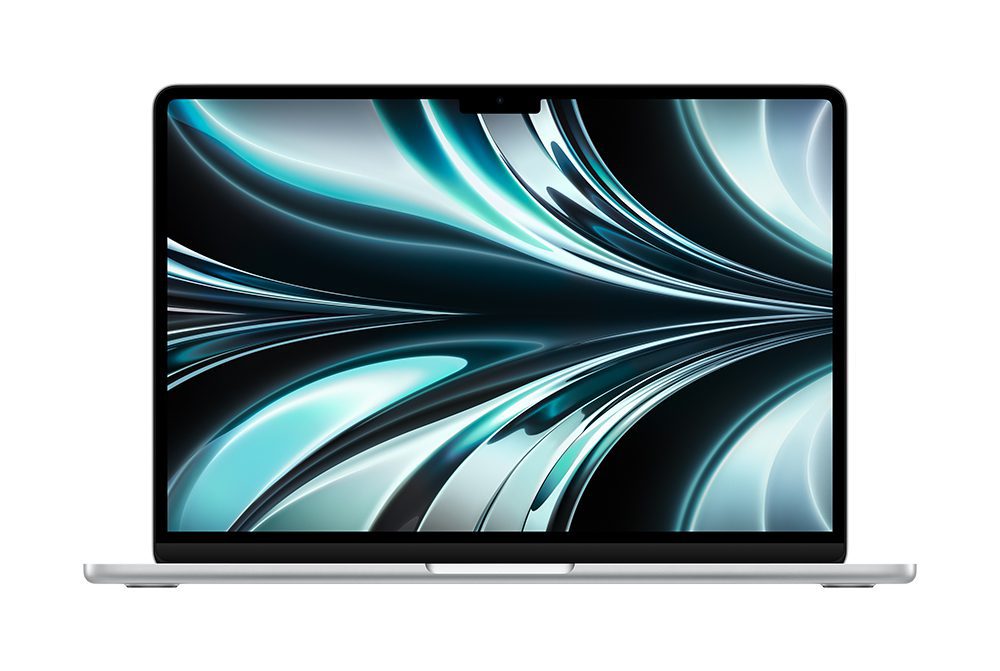 Midnight to Starlight. Four stellar finishes.
The MacBook Air shines in four exquisite finishes, from Midnight to Starlight, each accompanied by a matching MagSafe charging cable. These stunning hues not only enhance aesthetics but also reflect individual styles with a touch of elegance.
Up to 18 hours of battery life.
This MacBook boasts up to 18 hours of battery life, ensuring extended productivity. Its expansive Liquid Retina display offers vivid visuals, complemented by advanced camera and audio capabilities for immersive communication and multimedia experiences.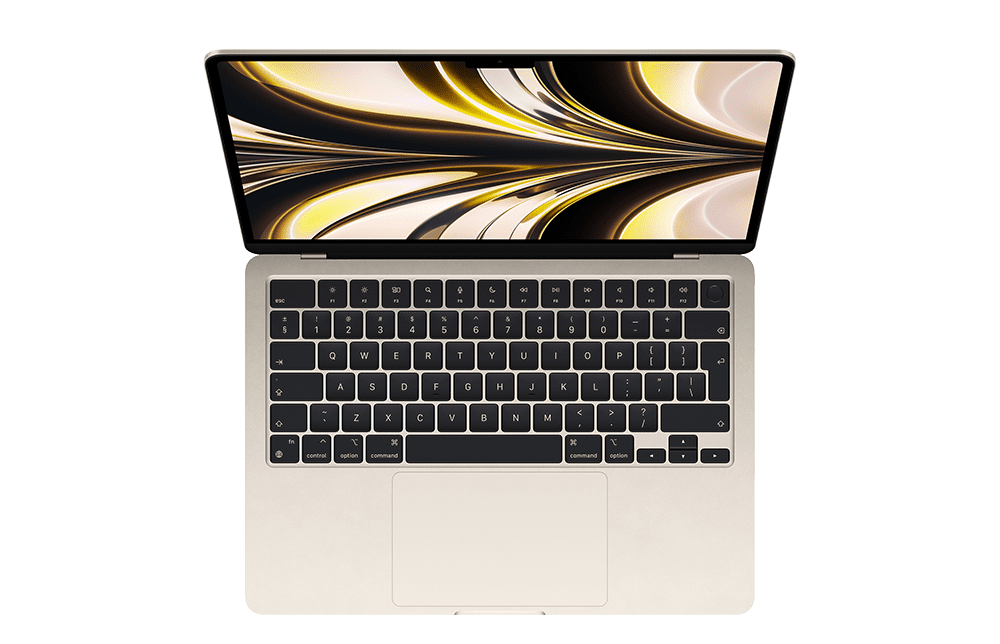 This MacBook facilitates seamless content sharing between iPhone and Mac devices, streamlining workflows. With features like AirDrop and Handoff, transferring files, browsing between devices, and continuing tasks across platforms becomes effortless and efficient.
Experience power elevated to new heights with this MacBook, Apple's thinnest and lightest notebook. Transformed by the groundbreaking Apple M1 chip, it embodies exceptional performance, ensuring a seamless and responsive computing experience in an ultra-portable form factor.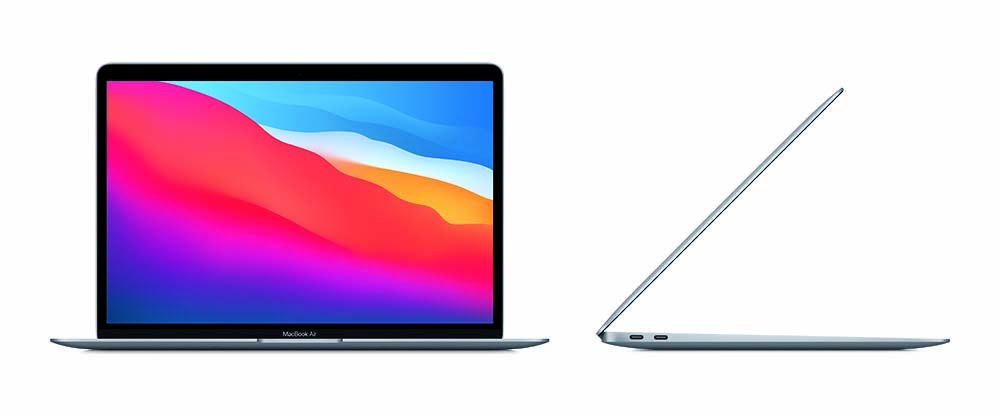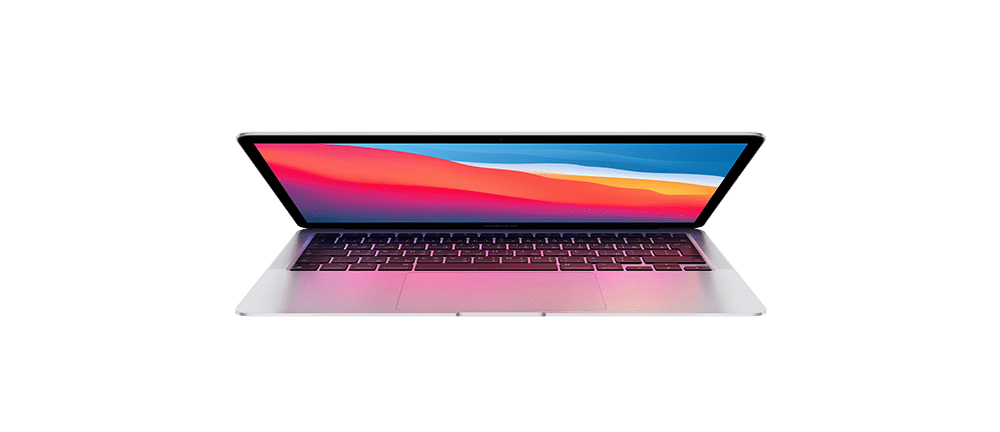 The MacBook Air marks a groundbreaking leap with its custom-designed chip for Mac. This small yet mighty innovation, hosting an astounding 16 billion transistors, revolutionizes performance, efficiency, and capabilities in a compact, portable package.
This MacBook, equipped with an 8-Core CPU powered by M1, devours tasks effortlessly while preserving battery life. Its remarkable performance, up to 3.5x faster than its predecessor, ensures swift multitasking without compromising on energy efficiency.