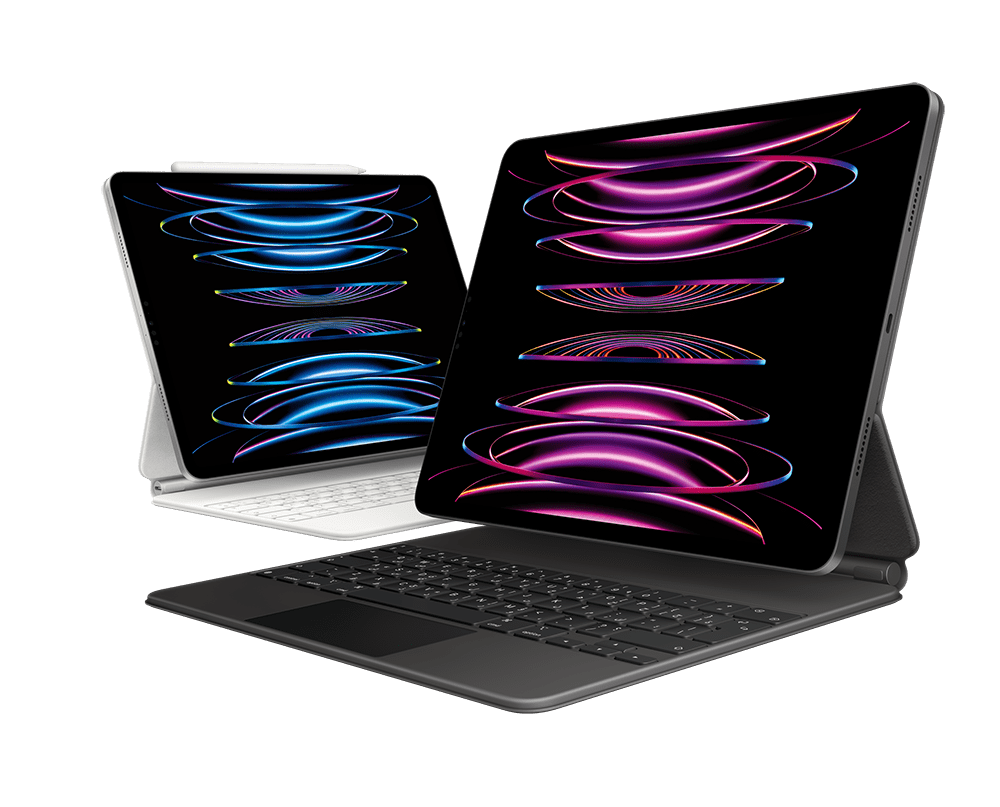 Prepare for an unparalleled experience with the iPad Pro M2, a pinnacle of innovation. Revel in its astounding performance, powered by the cutting-edge M2 chip, ensuring seamless multitasking and lightning-fast processing. Immerse yourself in the incredibly advanced displays, offering stunning visuals with unprecedented clarity and vibrancy. With superfast wireless connectivity, navigate a world of seamless streaming, swift downloads, and real-time interactions. This iPad isn't just a device; it's a gateway to unrivaled efficiency and immersive experiences, where performance, displays, and connectivity converge to redefine your digital endeavors at every touch.
Prepare for an unmatched visual journey with the iPad Pro 12.9″ and its awe-inspiring 12.9" Liquid Retina XDR display—an epitome of brilliance and clarity. Embrace the best and brightest visuals, where each hue is vividly brought to life, capturing the minutest detail with stunning precision. Empowered by the M2 chip, this device heralds next-generation performance, ensuring seamless multitasking and lightning-fast processing. From creative endeavors to demanding tasks, immerse yourself in the pinnacle of visual excellence and unparalleled power, where the combination of an exceptional display and advanced chip technology sets a new benchmark in the realm of tablet experiences.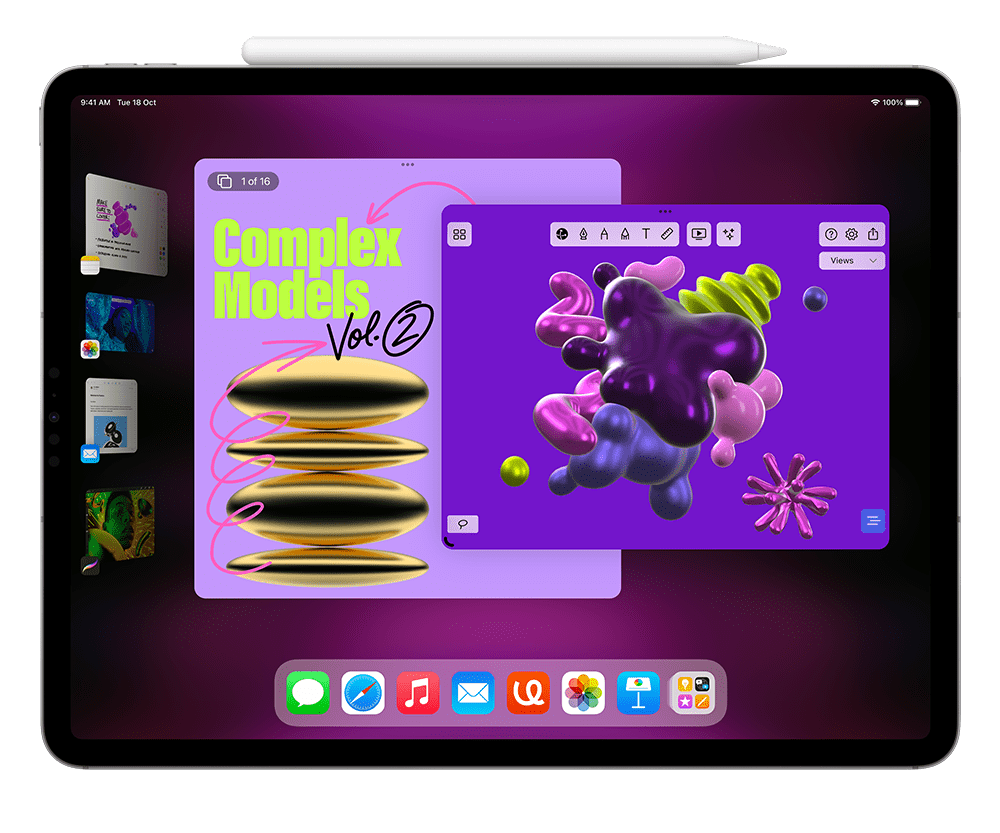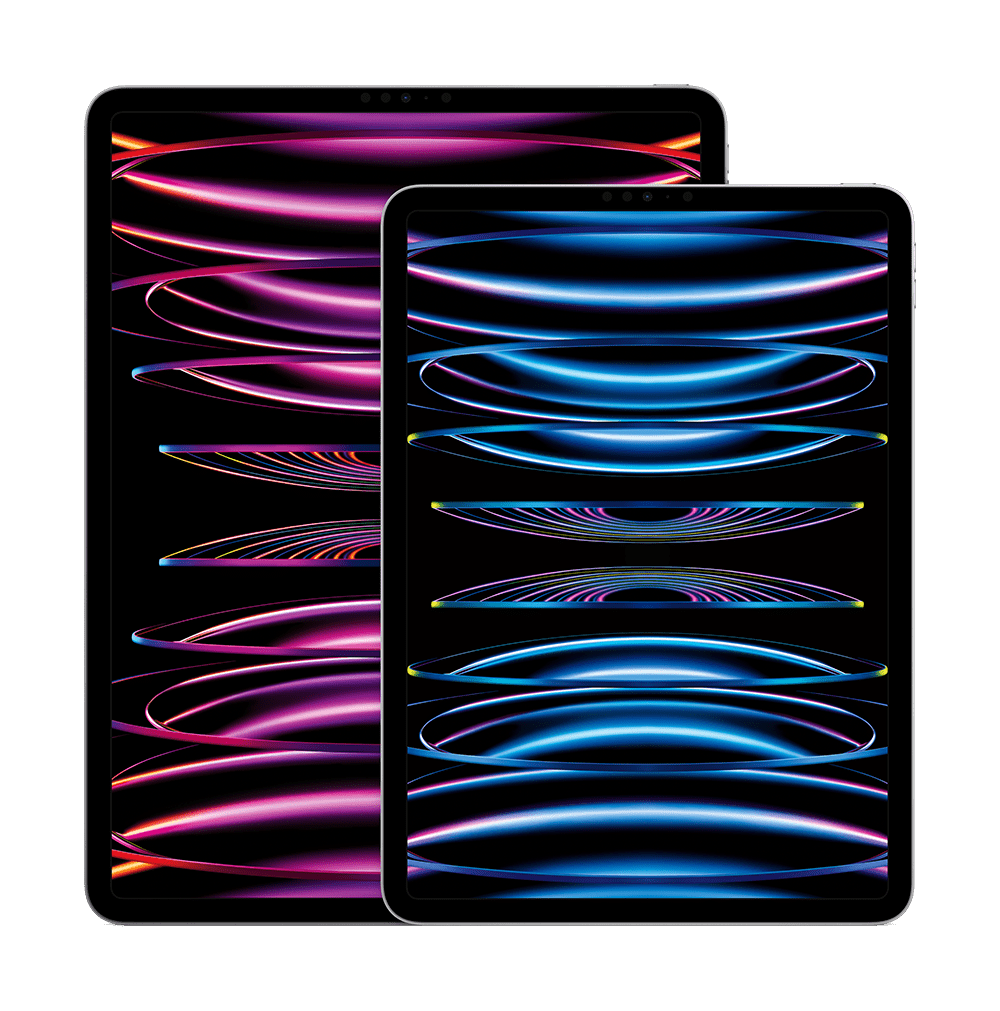 Enter the realm of portability redefined with the iPad Pro 11″ and its immersive 11" Liquid Retina display—a compact marvel designed to deliver pixel-perfect portability. The display, vibrant and crisp, captivates with its immersive visuals and lifelike colors. Revel in a viewing experience that adapts seamlessly to your on-the-go lifestyle, ensuring every detail shines through without compromise. Whether you're on a creative pursuit or need swift access to productivity tools, this iPad promises a harmonious blend of stunning display quality and streamlined, lightweight design, making it the ultimate companion for those seeking uncompromised performance in a compact form factor.