Experience unparalleled power with the MacBook Pro M1, boasting the lightning-fast M1 Pro or M1 Max chip. Revolutionizing performance, these chips offer unprecedented processing speeds and efficiency. Unleash your creativity, handle intensive tasks, and dive into complex projects effortlessly. With advanced capabilities and remarkable efficiency, the M1 Pro and M1 Max chips redefine what's possible, making this MacBook Pro the pinnacle of innovation and performance.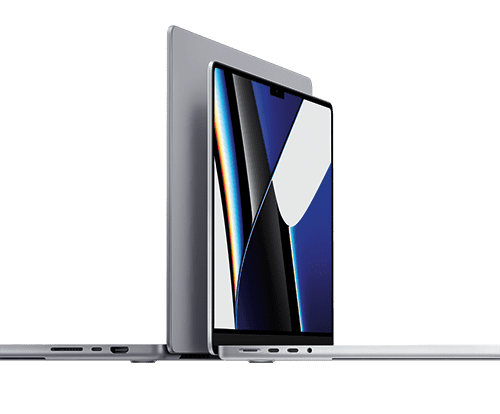 The MacBook Pro M1 reaches new heights with the M1 Pro and M1 Max chips. These processors elevate the already impressive M1 architecture, delivering unparalleled performance, efficiency, and innovation. Experience professional-grade power and capabilities that redefine the boundaries of what a MacBook Pro can achieve. With advanced technologies and enhanced features, the M1 Pro and M1 Max propel this device to the pinnacle of excellence, setting a new standard for high-performance computing.
Choose your chip.  Let it rip.
The new MacBook Pro offers versatility with its 14 and 16-inch models, allowing users to select the ideal configuration with either the M1 Pro or M1 Max chip. Tailor your device to match your needs, whether it's the efficient power of the M1 Pro or the remarkable capabilities of the M1 Max. This flexibility empowers users to unleash their creativity or tackle demanding tasks with exceptional performance, making every choice a step towards a more personalized and efficient computing experience.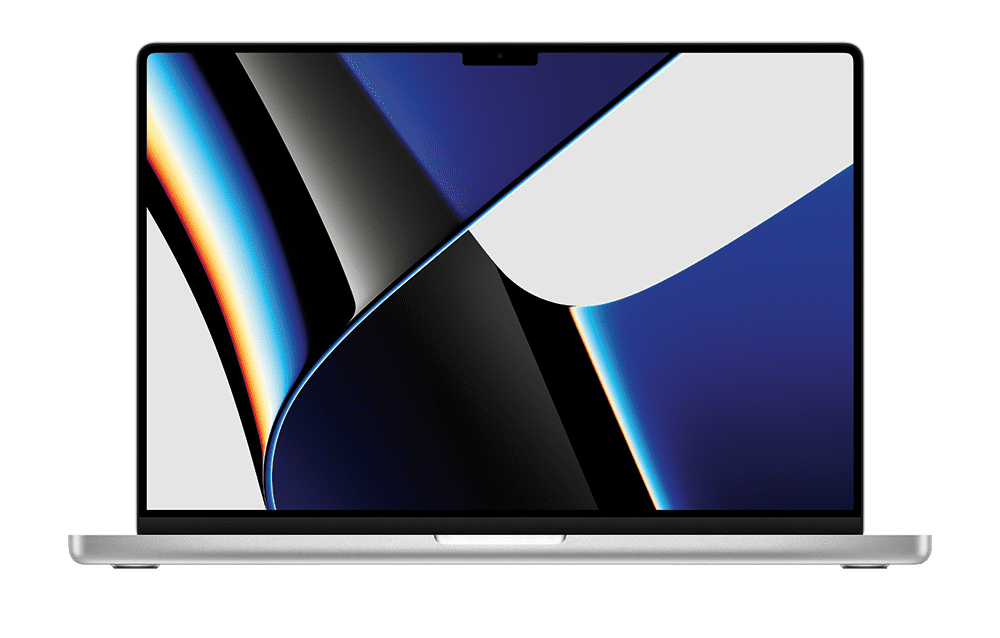 Heads up the camera's 1080p HD.
The MacBook Pro camera sets a new standard with its 1080p HD resolution, doubling the previous quality. Its enhanced lens features a wider aperture, allowing more light to illuminate the scene, resulting in sharper, clearer images and improved video quality. With this upgrade, visual experiences on video calls, content creation, and capturing moments become more vivid and detailed, ensuring that every interaction and recording on your MacBook Pro is captured with superior clarity and precision.