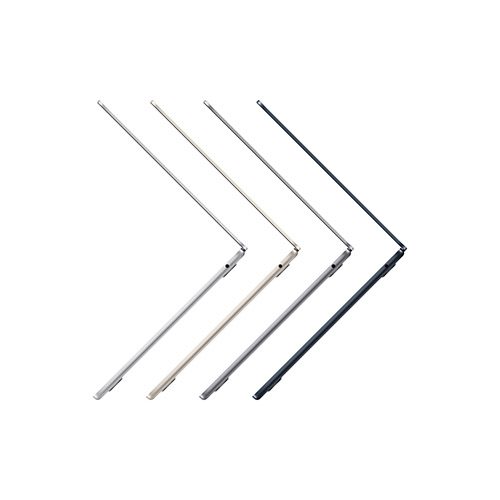 The MacBook Air M2 defies expectations—compact yet mighty. Don't underestimate its power. This next-gen iteration promises unparalleled performance, compacted into a sleek, portable design. With the M2 chip at its core, expect an exceptional computing experience that's lightweight in build but heavy in capabilities, ready to exceed your productivity needs.
Crafted with a focus on minimalism and power, this MacBook Air redefines portability. Its design ethos revolves around the innovative M2 chip, engineered for maximum performance in a compact form. Striking a balance between lightweight construction and impressive capabilities, this iteration stands as a testament to the evolution of cutting-edge technology in a minimalist, yet robust, computing experience.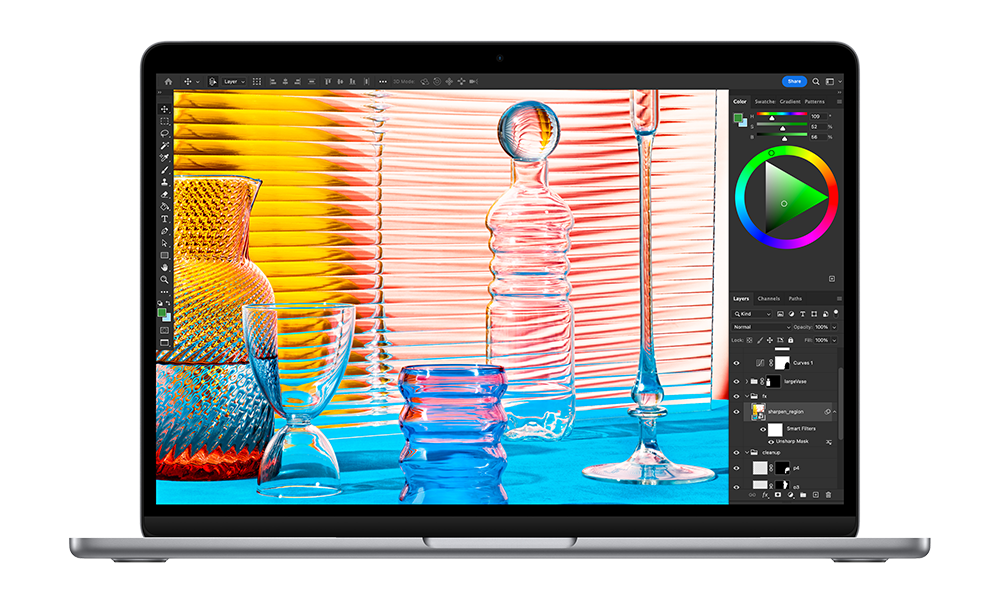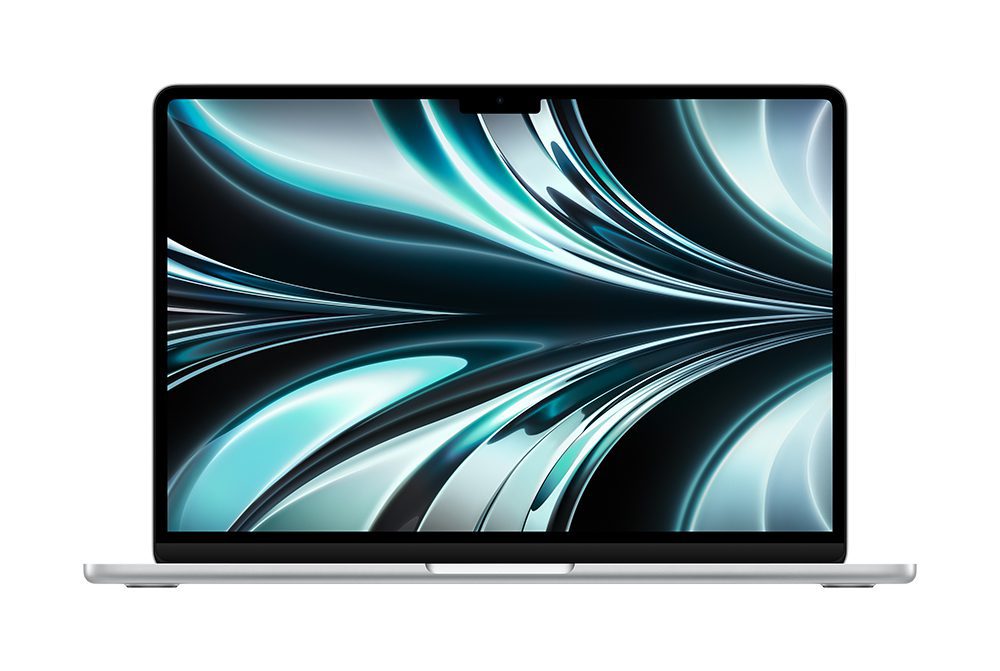 Midnight to Starlight. Four stellar finishes.
From Midnight to Starlight, the MacBook Air M2 adorns itself in four stunning finishes, each a visual delight. Complemented by matching MagSafe charging cables, these colors—meticulously crafted—add a touch of elegance to your computing experience. Whether Midnight Black, or the ethereal Starlight, each finish embodies sophistication, offering users a personalized and visually striking device.
Up to 18 hours of battery life.
The MacBook Air M2 redefines endurance with up to 18 hours of battery life, ensuring uninterrupted productivity. Its expansive Liquid Retina display offers immersive visuals, while the advanced camera and audio technology elevate your multimedia experience. With remarkable battery longevity, stunning display, and enhanced audiovisual capabilities, it's a powerhouse designed for seamless performance and immersive content consumption.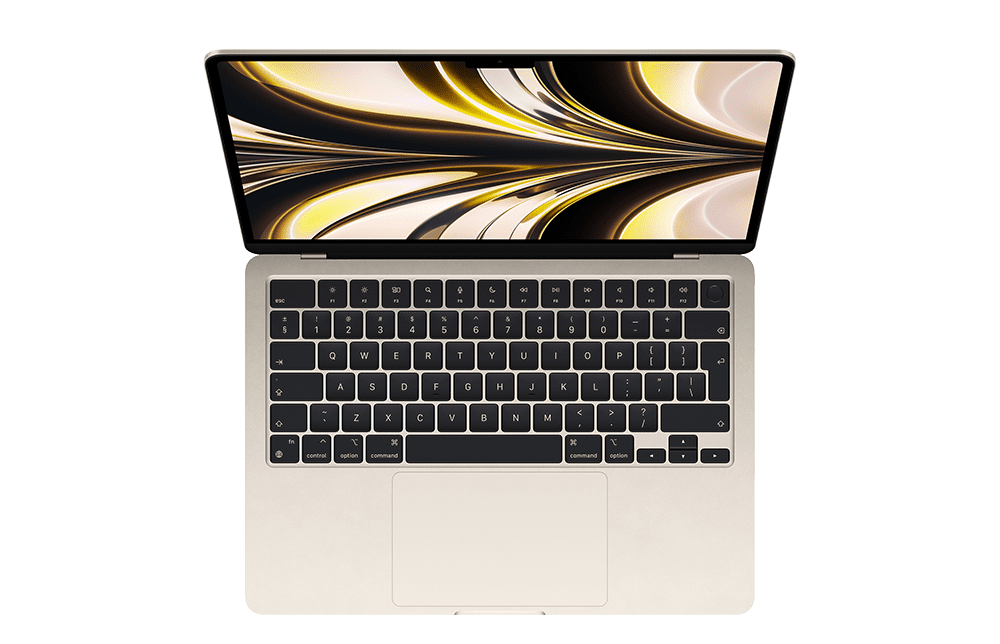 Seamlessly sharing content between your iPhone and MacBook Air M2 enhances your workflow. With intuitive connectivity, effortlessly transfer files, photos, and texts across devices, streamlining productivity. Whether browsing on your iPhone or crafting content on your MacBook, the integrated ecosystem ensures a harmonious and efficient exchange of data, amplifying convenience and productivity in your digital endeavors.